Mental health at the workplace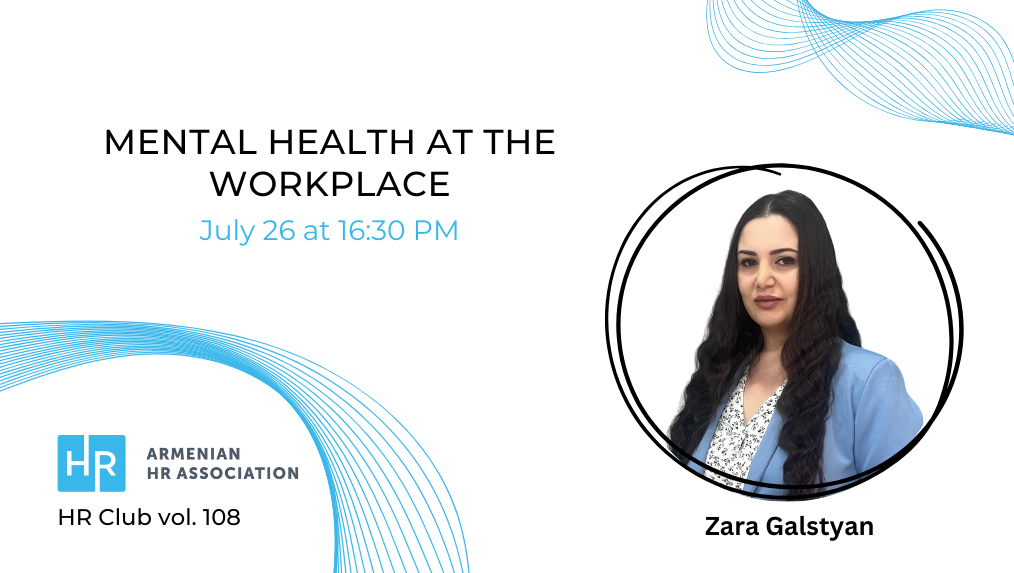 July 26, 2023
16:30 to 18:30
80 Arami str., 3rd floor, Yerevan
+37433584696
Mental health, which has become quite relevant worldwide, is the subject of many discussions and research, and various programs aimed at its improvement are being developed and implemented. Why is it essential to protect mental health in the workplace, and what challenges HR professionals face nowadays? Let's discuss how to measure and assess the mental health of our employees and how to develop approaches to have a healthy workplace atmosphere and productive employees.
Zara Galstyan, a member of the Armenian HR Association, will conduct the master class. Her already 11-year HR work experience includes a career in various fields: IT, tourism, logistics, and import companies. Currently, she provides HR consulting to Armenian and foreign companies. And she is the HR and talent acquisition business partner of the AI-powered company HireHire.
Entry is free for "1, 2, 3 Stars" members of the Armenian HR Association.
The participation fee for non-members is 8,000AMD.
Register below