tech entrepreneurship. ReCHARGE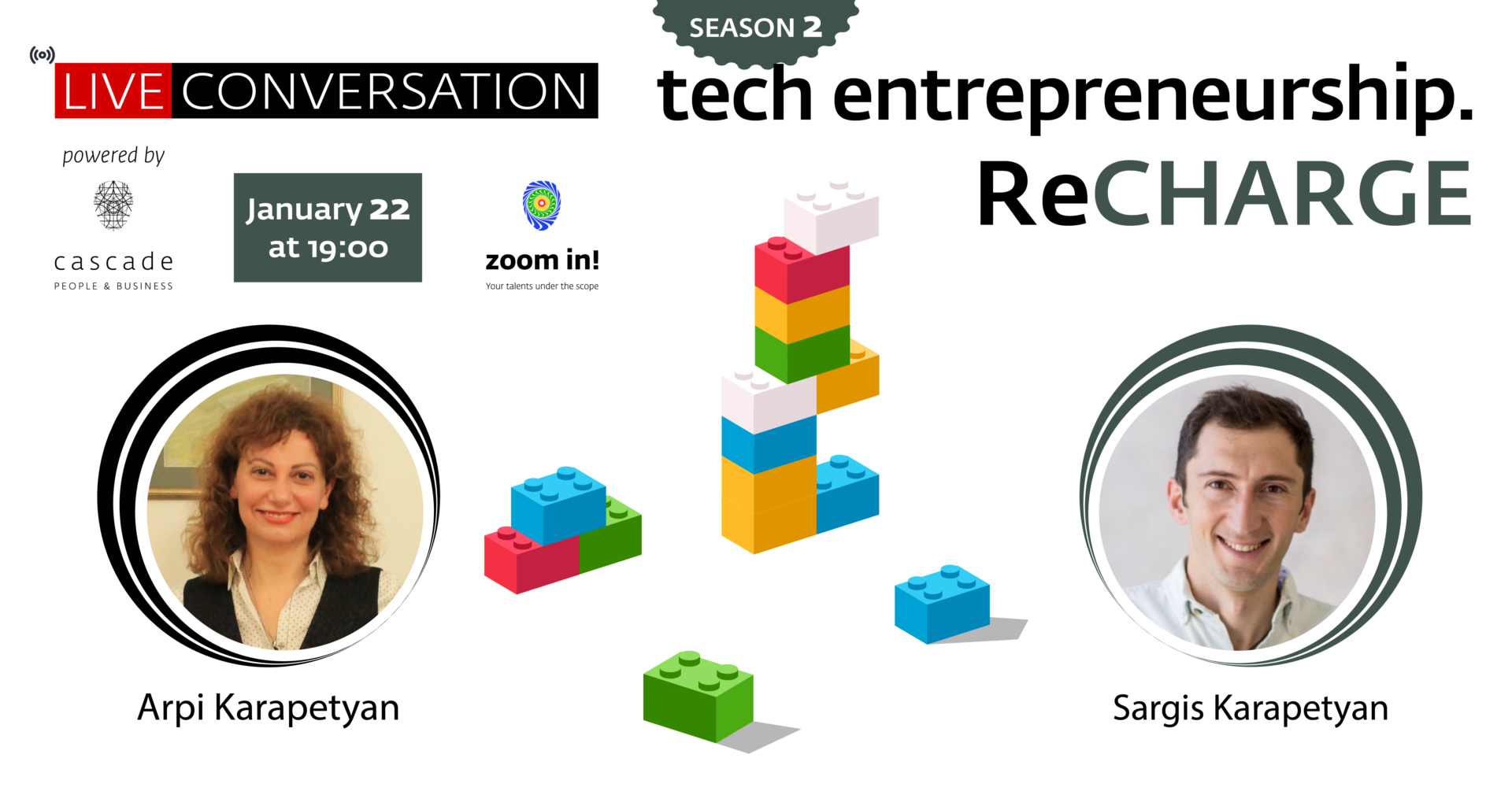 January 22, 2021
19:00 to 20:00
Live Conversation
+37494584696
FB Live on January 22 we will be hosting co-founder of Embry Tech Sargis Karapetyan, who will be talking about and the possible trends of transformation.
The following points will be discussed:
What should tech entrepreneurs learn?
What are the most valued skills for the profession?
What to expect?
Sargis is running a tech startup Embry Tech, co-founded with his partner in life and business.
At Embry, they have built a proprietary technology that helps people to manage body weight and lead healthier lives. In the last 3 years, they involved a $500K investment from VCs and angels mainly from the US.
The last 15 years he spent in many directions of hardware and software engineering.
The Conversation will be hosted by Arpi Karapetyan (www.arpikarapetyan.com) in Armenian.