The Role of HR During the CORONAVIRUS Crises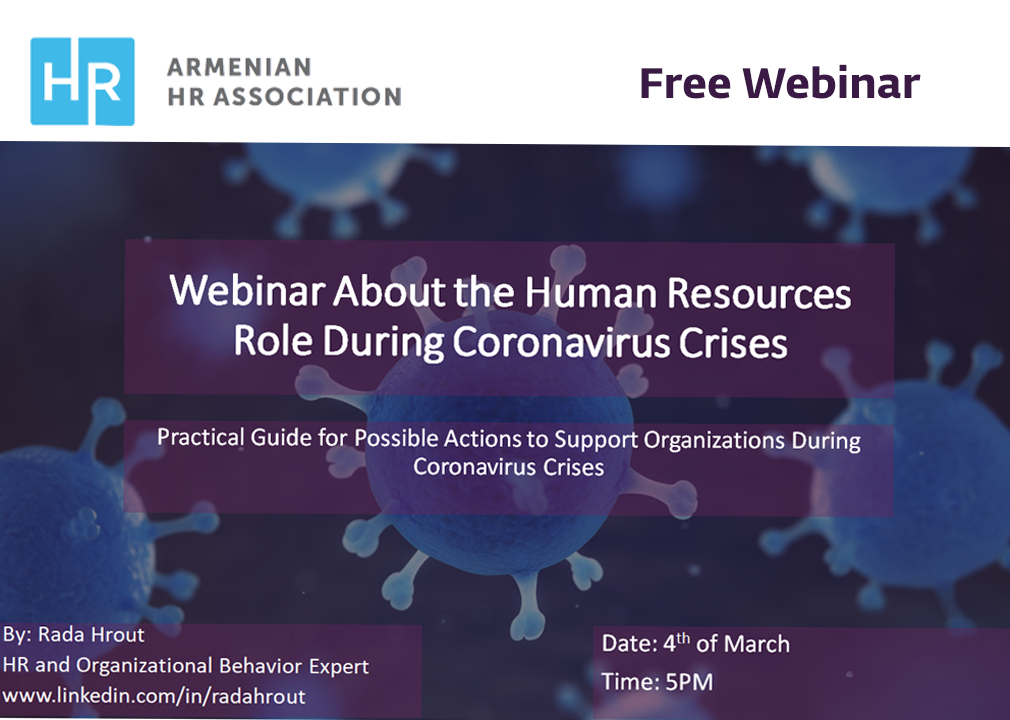 March 4, 2020
17:00 to 18:00
Dear Friends and Colleagues, we have urgently organized a special webinar with Rada Hrout​, who is actively involved in this topic from HR perspective.
Join the free webinar now. It will take place on the 4th of March, at 5pm.
Register for the most awaited event now, because the places are limited!!!!
In case of questions call: +374 94 584696