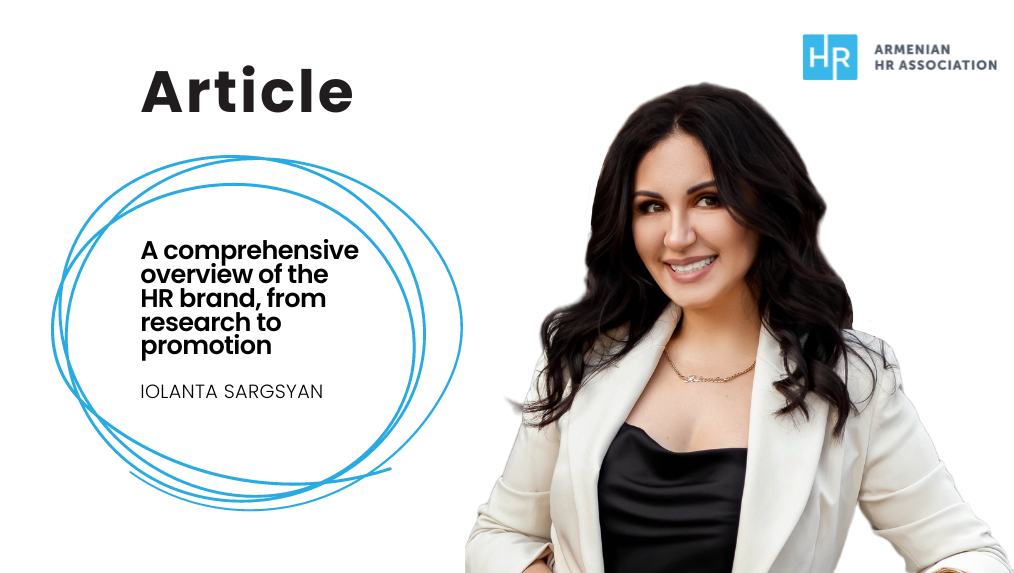 What strategies can an HR brand employ to ensure continuous success, enticing new prospective candidates and retaining existing employees? In this conversation, we delve into the intricacies of constructing, enhancing, and publicizing an HR brand with insights from Iolanta Sargsyan, CEO of Brand Lovers, along with prominent HR branding specialists from Sibur, Inventive Retail Group, and Paper Planes.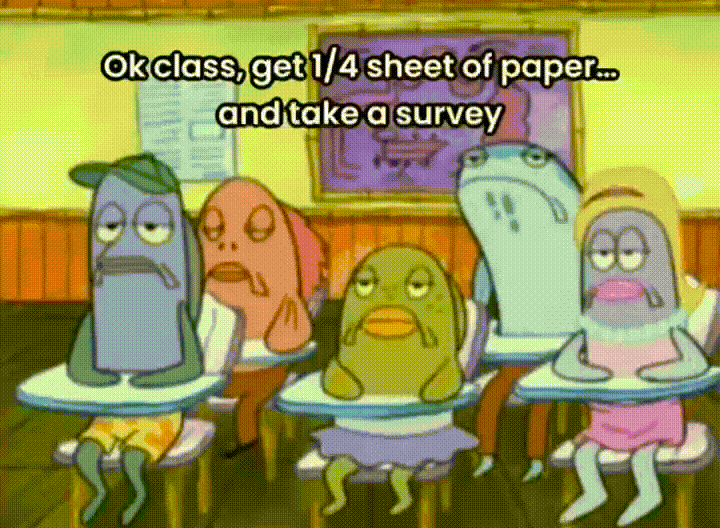 Starting point: Internal and external employer brand audit
Just like the saying goes, "Measure twice, cut once", in branding, any action should commence with thorough research. Your primary goal is to comprehend the current state of affairs, as well as the current image that the employer has cultivated among current employees and potential applicants. To gain a comprehensive and unbiased understanding, it is necessary to gather insights from both internal and external sources through conducting internal and external audits. Let's take a closer look at each of these studies.
Internal audit
This process aids in understanding how employees perceive the company. It involves understanding their workplace motivating factors and challenges, identifying the strengths and weaknesses they observe, and assessing their connection with both themselves and the company. Furthermore, it explores whether employees comprehend and align with the company's mission and values.
Alina Belyakova
Head of Digital HR Projects at Paper Planes consulting agency

When researching an established HR brand, the first step should be conducting a quantitative survey among employees, followed by qualitative interviews to supplement the findings. This approach enables us to identify the brand's distinct characteristics and strengths while also assessing any changes in the company's image over time. When auditing a nascent HR brand, however, it is best to focus primarily on quantitative research. This allows us to identify the company's distinct advantages as well as the target audience segments to which they will appeal.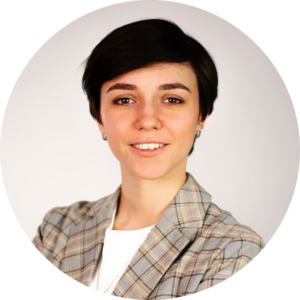 Whom should we include in our research:
Current employees: It is essential to have a substantial sample size that encompasses all departments and job levels, ranging from frontline specialists to C-level executives.
Former employees
Maria Reznik
Director of Employer Brand and Corporate Culture Management at Inventive Retail Group

The first aspect to consider when carrying out an audit of the employer brand is the target audience with whom the company interacts in some way. This includes not only external applicants and current employees, as they are typically taken into account by everyone. It is crucial to also reach out to former employees, often referred to as alumni, who generate a significant amount of content in the form of reviews and directly impact company loyalty.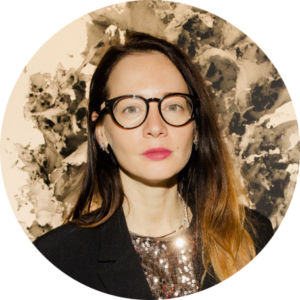 The list of audit questions may vary depending on the company type, but there are certain fundamental topics that are recommended to be included in the questionnaire. For instance, current employees should provide insights on the following:
How do they rate the company in comparison to their prior one?
Were their job-related expectations met?
What, in their perspective, is the company's most significant competitive advantage?
Former employees should be interviewed in greater depth, with additional focus on the following aspects:
Did working for the company contribute to their career growth?
What aspects of their work did not suit them, and what were the reasons for leaving the company?
An internal audit can also be effectively supplemented with an eNPS (Employee Net Promoter Score) study.
External audit
Conducting an external audit helps identify what attracts job seekers to your company and what may raise concerns. It provides insights into their awareness of the company's advantages, specific working conditions, mission, and values.
The survey should target the following groups:
Potential applicants: Experts who may join your company in the future.
Active applicants: Professionals actively seeking employment who consider your company as a potential employer. Individuals who have attended interviews or replied to job advertising are included.
When conducting the survey, it is advisable to explore the following aspects:
How did the respondent learn about the company, including the source and timeframe
General perception of the company.
Motivations for responding to the job vacancy and the most significant factors influencing their decision.
Attitude towards the company's values and which values resonate the most.
Areas where the information about the company is unclear, and what they would like to know more about.
You can collect responses through personal conversations (if feasible based on time and team size) or by employing a standard questionnaire using an online survey service of your choice.
Iolanta Sarkisyan
CEO Brand Lovers

It is recommended to keep the survey concise, as 5-6 questions per case are sufficient for a quality audit. This approach ensures that the respondents' time is not overly consumed and prevents the study from being overwhelmed with unnecessary data.
Don't hesitate to incorporate creativity and break away from conventional patterns. Utilize techniques such as association exercises, inviting respondents to describe the company or its employees in a single word, or asking them to create a headline for an article about the company for a fictional media outlet. These tasks will add liveliness to the survey and serve as a solid foundation for further HR brand development, including the creation of an Employee Value Proposition (EVP) and a communication strategy.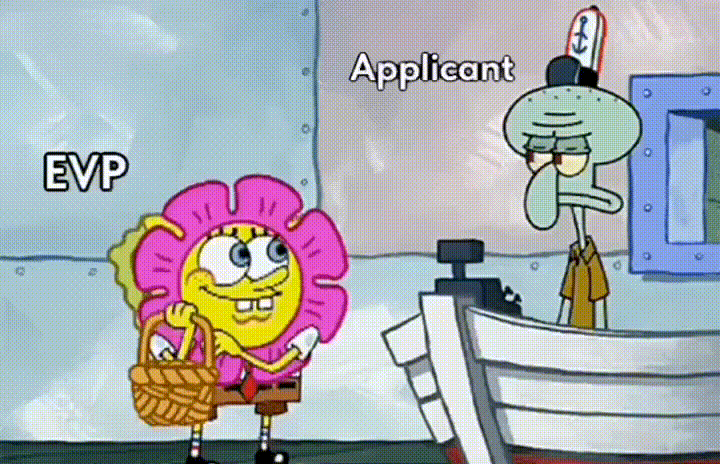 Going back to basics: Developing the EVP
Moving from the audit phase to analytics, it is crucial to thoroughly analyze each response and identify the primary motives and barriers that influence individuals' decision to work in our company. These factors represent the strengths and weaknesses of our HR brand, which directly shape the perception of our target audience. By addressing and mitigating the barriers, we can transform the motives into our superpower – creating a compelling Employee Value Proposition (EVP).
The Employee Value Proposition (EVP) serves as the employer's primary value proposition, answering the fundamental question of why an applicant or employee should choose to work in your company.
The primary role of the EVP is to differentiate the company from its competitors in the eyes of potential candidates. It also serves as a guiding
principle, aligning all HR initiatives and policies, ranging from recruitment and training to onboarding and retention. It's essential for the value proposition to be evident at all touchpoints of the company, both external (online or offline channels) and internal channels of communication with current employees.
An effective EVP can be built on a single standout advantage or multiple unique strengths that employees and job seekers highly value in the company as an employer. To formulate a compelling value proposition and focus on the right aspects, I recommend following these five principles:
Honesty and Realism
Ensure that the value proposition aligns with reality. It's crucial to avoid creating false expectations, as this can lead to disappointment and negative experiences in the future.
Simplicity and Clarity
Craft an EVP that is easily understood by all, using straightforward and memorable language. Utilize simple and rhythmic formulations, adopting a positive and friendly tone that resonates with the target audience.
Uniqueness
Differentiate yourself from the competition by identifying and emphasizing your unique advantages as an employer. Emphasize why applicants should choose your organization over others.
Appeal to Mind and Emotions
Make an effort to elicit an emotional response from your target audience. Ideally, combine measurable and rational advantages with intangible motives within the value proposition.
Strategic and systematic
We all strive towards achieving results – both personal and organizational. Therefore, the EVP should be closely aligned with the company's business strategy and objectives. As we work together as a team, the EVP serves as our guiding compass, directing us towards the desired destination and charting the path ahead.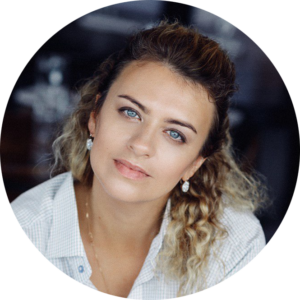 Svetlana Pershina
Head of HR Communications and Brand Development Practice SIBUR

The key is to be honest with yourself. Everyone understands how to be a good employer, but only you understand how incredible it is to work for your company. There's no need to "sell" excellent conditions for professional growth and a collaborative atmosphere if, in reality, you are driven by ambitious goals and super-achievements. Be genuine.
Establishing the Foundation: Creating a Creative Platform for the HR Brand
Now that the audit is complete and the EVP has been developed, what comes next? We consolidate the outcome by recording and articulating all of the HR brand's critical components in a single document – a creative platform. This platform should serve as the foundation for both external and internal communications, ensuring that the HR brand is effectively conveyed and promoted.
The creative platform streamlines and systematizes efforts to attract employees while aligning external and internal messaging. It safeguards against the possibility of sending an oddly misplaced advertisement to the newspaper with the headline "Work for you in Ussuriysk".

Svetlana Pershina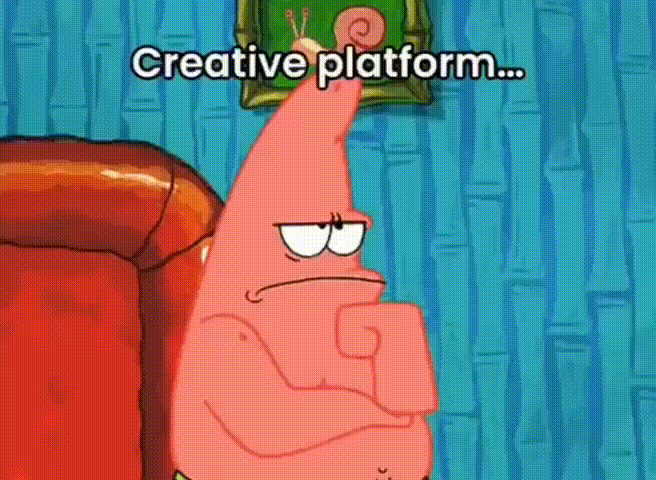 Let's get precise and look at what a comprehensive creative platform for an HR brand should include:
Essence and nature of the HR brand: Provide a detailed description of the company as an employer, capturing the envisioned image you aim to cultivate.
Slogan: Create a short, memorable phrase that captures the spirit of the organization and its team.
Mission: Define the company's ultimate goal and the strategies used to attain it.
Tone of voice: Specify the nature and style of HR brand communications, outlining how the company will address its audience – whether it's an open and personable approach or a more formal tone. Thoughtfully consider and describe the desired style in advance.
Company manifesto: Outline a brief program for the HR brand, encompassing corporate values, internal team guidelines, mission statement, and slogan. This openly accessible document should be prominently displayed on corporate websites.
Reasons to Believe (RTB): Highlight the tangible reasons that justify the HR brand – specific events, projects, programs, and other HR tools used by the company to improve employee engagement and satisfaction.
A well-crafted creative platform is essential for any business, serving as an evergreen guide for HR and internal communications. It ensures that all messages and communications are aligned, consistent, and aimed at a unified objective. Your HR brand will acquire its own individual personality over time, distinguishing you from competitors.

Iolanta Sarkisyan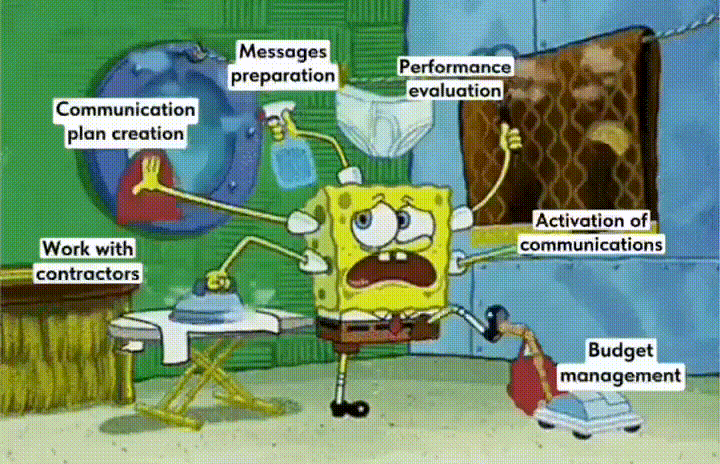 Taking Action: Systematic Promotion of the HR Brand
With the completion of the creative platform, we conclude the preparatory phase and can now move forward to action – broadcasting and promoting the HR brand. However, it is important not to rush. Each step taken must be carefully balanced and contribute towards achieving the intended results. This necessitates a realistic strategy that considers both the desired performance indicators and the timeframe for achieving them.
A communication strategy, in essence, is a compilation of all key messages and the channels through which they are disseminated. It is created by focusing on the brand pyramid and developing specific key messages for each segment of the target audience. These messages are then integrated into the communication channels used to engage with external audiences or current employees.
It is best to start the planning process by defining the goals and objectives that must be met. Whether it's introducing an HR brand for the first time, revamping the brand's image amidst negative reputation, conducting mass recruitment, or attracting specialists for senior positions, each task requires a tailored approach that determines the selection of tools, channels, timing, and even the intensity of communications.

Alina Belyakova
Accurately defining the problem is already half the battle won. The next step is conducting a thorough analysis of the target audience. The aim is to determine where, when, and how to capture the attention of the target audience. Utilize statistics and analytics to gather relevant audience parameters. It is critical to consider regional differences, as different regions may have their own requirements.
Detailed audience analytics will guide the selection of communication channels and formats while also assisting in determining the appropriate tone of voice. Next comes the mechanical aspect of creating a communication plan based on preferred time intervals (weekly, monthly, quarterly, or yearly) and establishing performance metrics for each communication. Budget calculations, checks, and ultimately obtaining management approval for the budget are also essential steps. While I'd love to say, "Wow, everything is ready!" I must be honest and say that the real fun is just beginning. There's the preparation of messages, collaboration with contractors and direct executors, activation of communications, and of course, measuring the effectiveness of all actions taken. I must warn you – there will be a substantial amount of work involved, but all the efforts will pay off and make it easier to attract and retain truly dedicated employees. It's been proven.

Iolanta Sarkisyan
Doing it Yourself: DIY HR Brand

There is a misconception that an HR brand is only relevant for large businesses, and that creating, developing, and promoting one is a complex, time-consuming, and expensive endeavor. However, this is simply a myth! Every company, regardless of its industry, competitors, or team size, needs an HR brand. The good news is that even a small but determined internal communications department can easily create, promote, and establish an HR brand.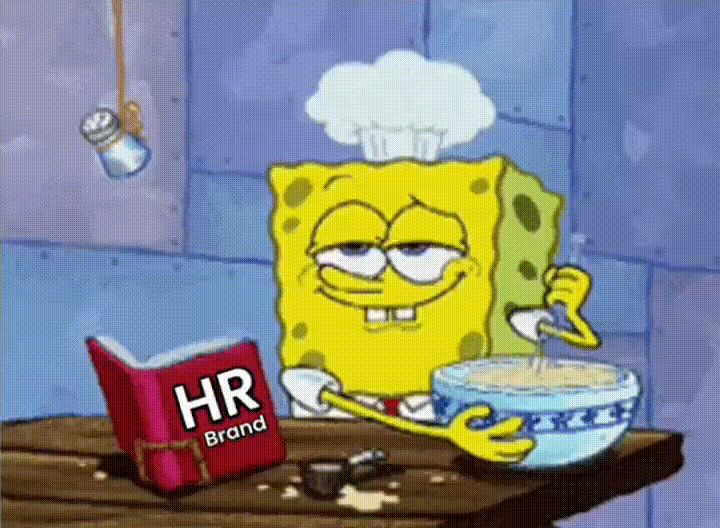 Of course, the feasibility depends on the company's size, communication channels, and the number of touchpoints that need to be managed. Nonetheless, a small department can certainly develop an HR brand and initiate its promotion during the initial stages. The key to success lies in versatility. It's not just about writing texts or designing visuals; it's crucial for each team member to comprehend the workings of the digital funnel, understand branding intricacies, and be familiar with both offline and online communication channels.

Alina Belyakova
Working with an HR Brand: The Essentials
Initiate the development of an HR brand by conducting thorough research. Perform internal and external audits to determine the existing perception of the company among current, former, and potential employees.
Utilize the audit results to craft the company's EVP. Base the value proposition on the key motivations and benefits identified during the research phase. The optimal EVP should be relatable, realistic, and motivating for the target audience.
Document brand attributes in a creative platform. Elaborate on the company's essence, mission, slogan, tone of voice, and Reasons to Believe (RTB). All future messages should align with the creative platform.
Act consistently and systematically. Set clear goals and objectives for the communication campaign, develop a strategy, and create a communication plan. Base the planning process on the analysis of the target audience and the HR brand's creative platform.
Developing and promoting an HR brand is an achievable task that can be handled in-house. It's not a myth.
This article was prepared by Brand Lovers communication agency. For more valuable resources on HR practices, visit the TG channel and blog, or explore training programs offered by Provnutricom Academy.