INNOVATION LEADERSHIP DEVELOPMENT SERIES WITH JOHN K. COYLE
April 14, 2020
Category:

Announcements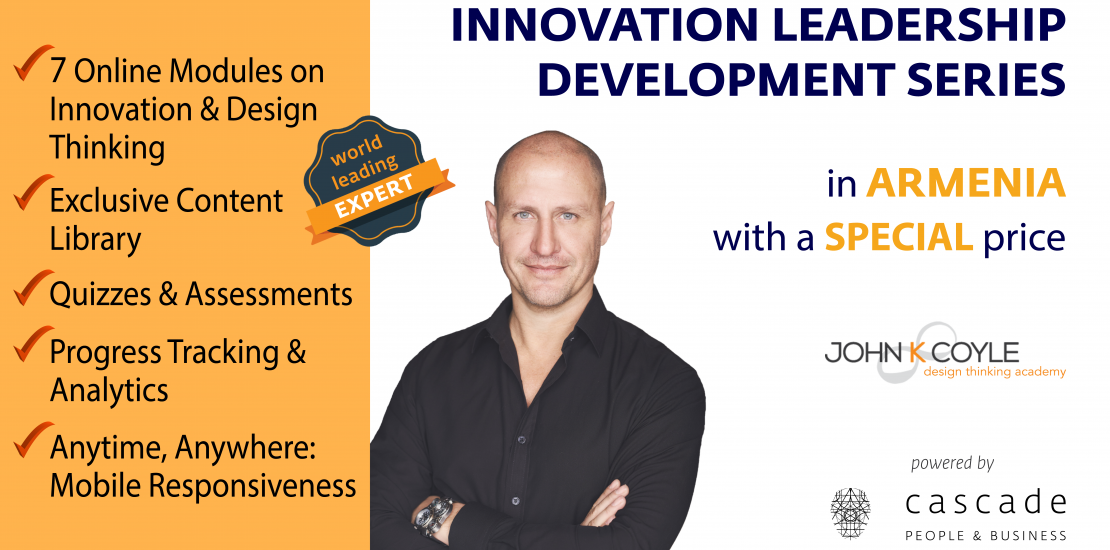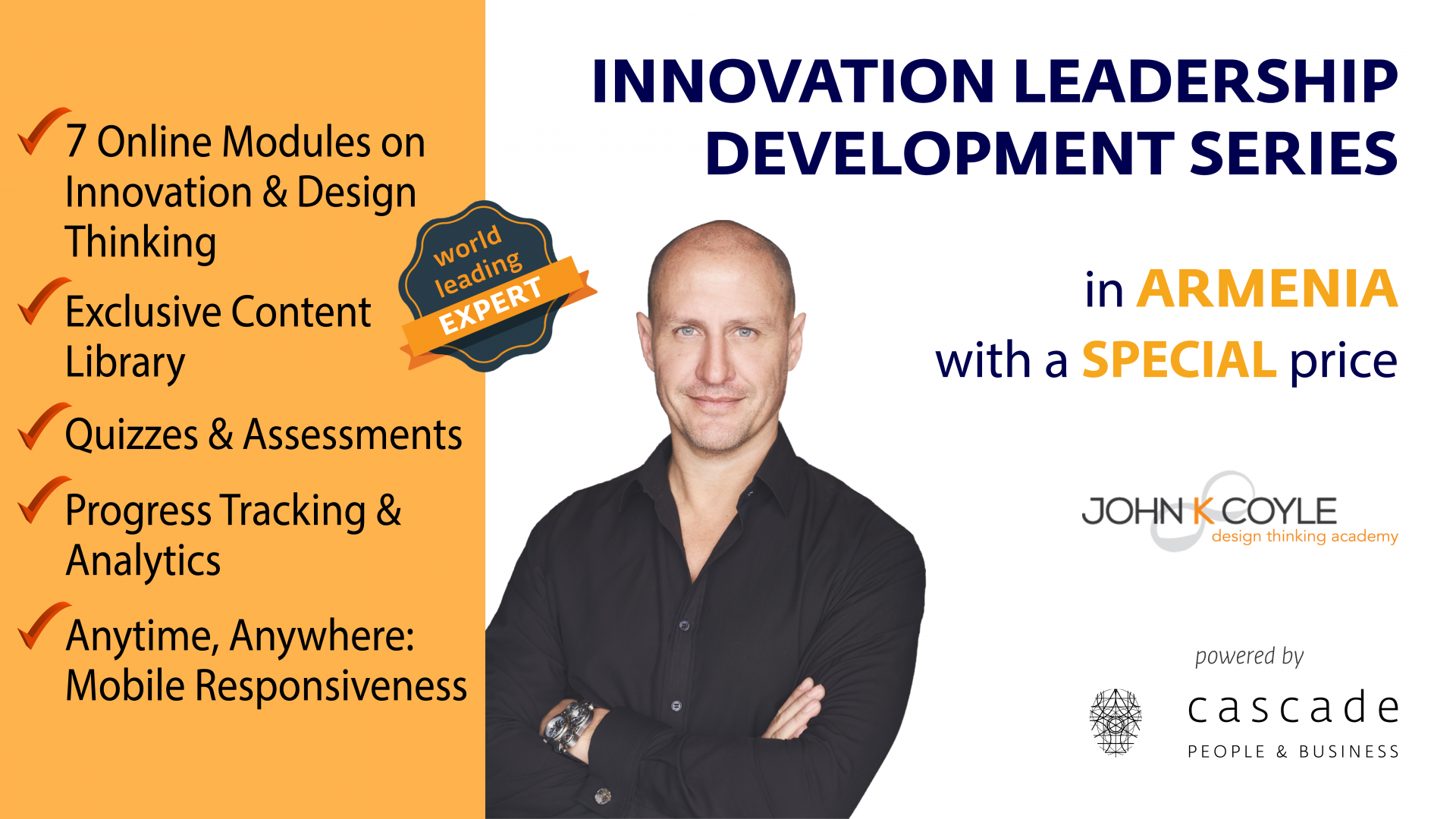 Exclusively, for the first time in Armenia, with the high efforts of Cascade People & Business, INNOVATION LEADERSHIP DEVELOPMENT SERIES created by JOHN K. COYLE will be available and affordable.
This class provides leaders with the tools and mindsets needed to create a culture that empowers teams to develop innovative products and deliver them to the market. This virtual platform ensures you retain the skills necessary for the new economic era, the "conceptual age," with concise videos, quick questions, and self-reflections to test what you learn.
Using data-driven frameworks and powerful narratives from business and sports, John K. Coyle leverages his long immersion in "Design Thinking" to equip you with the tools to make an immediate impact.[/vc_column_text]
[/vc_column][/vc_row]
Cascade People & Business has negotiated an EXLUSIVE price offer for Armenia. For only 197 USD you will get access to:
7 ONLINE Microlearning Modules
Video materials designed and hosted by John K. Coyle
Exclusive Content Library
Quizzes & Assessments
Progress Tracking & Analytics
And guess what? It is available ANYTIME & ANYWHERE: Mobile Responsive
The INNOVATION LEADERSHIP DEVELOPMENT SERIES includes the following 7 modules: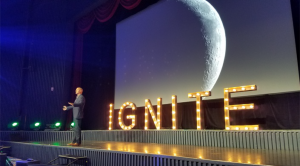 Ethics and Innovation
Maslow's Hierarchy and the Leap
Funding Olympic Dreams
How to Design Endless Summers – Time Manifesto
John K. Coyle is a world-leading expert in Innovation and Design Thinking, best-selling author of "Design for Strengths: Applying Design Thinking to Individual and Team Strength", and Olympic medalist, who will guide YOU on a fully interactive virtual platform.
Register for the ONLINE course, get access to breathtaking and impactful information and start your Design Thinking journey.