Questionnaire
March 27, 2020
Category:

Announcements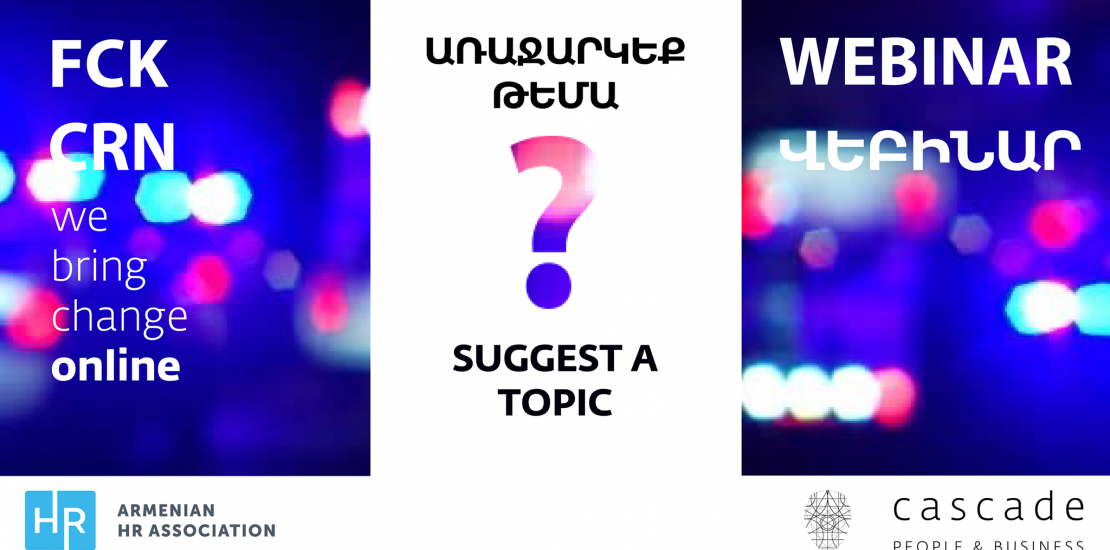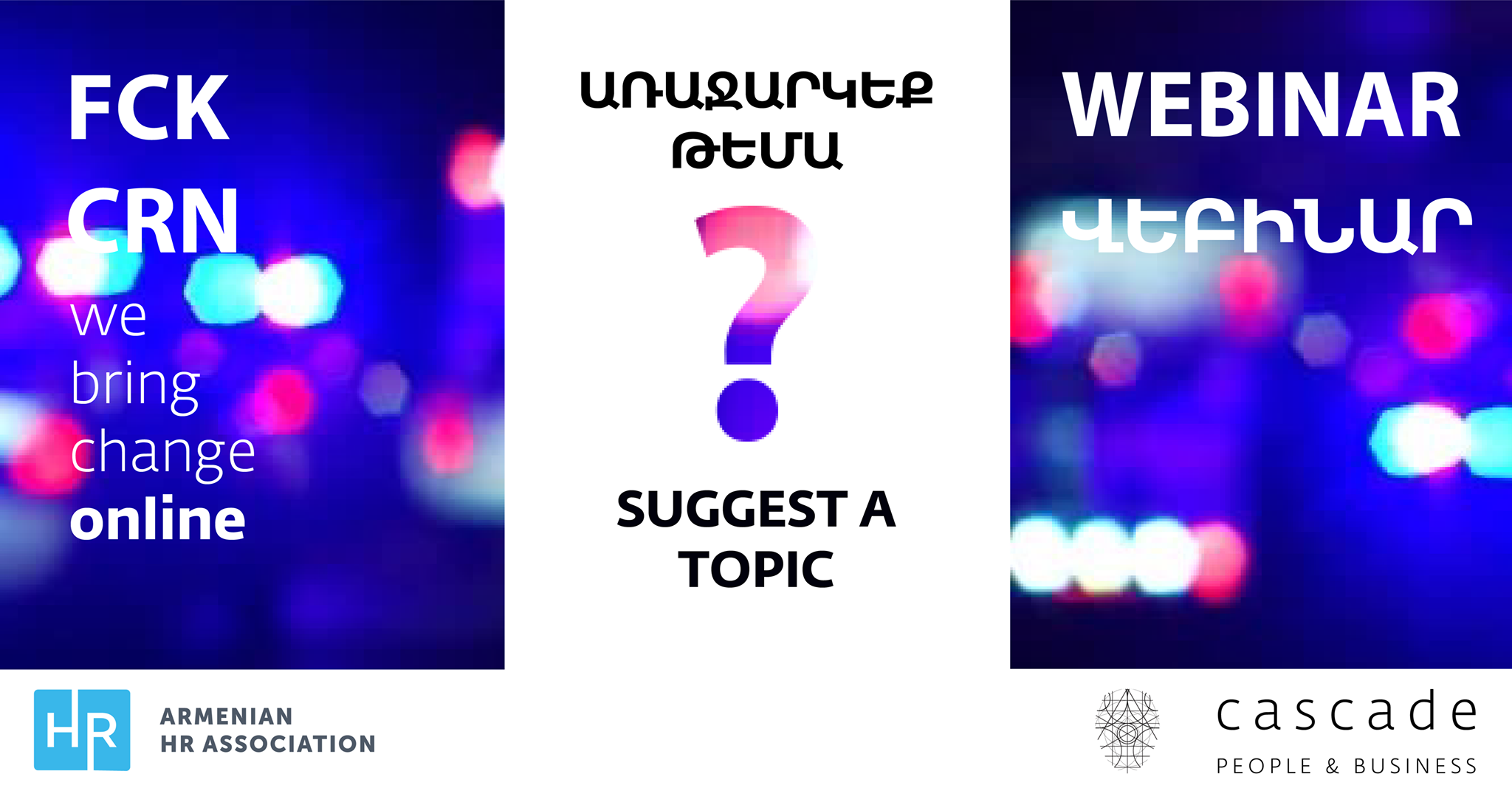 Dear Colleagues,
We are nailed to our mission of making changes and are expanding our online Webinars platform to boost our mutual enhancement and to take our communication to a new level.
We all need additional knowledge and tools to overcome the challenges we face.
To find out the hottest topics for today, Cascade People & Business and Armenian HR Association are conducting a survey.
Please participate in the survey, and let us decide together what questions we are most interested in today and what we need the most.
https://forms.gle/ytZsALi4ASF8NgEA6
With this project our company does not pursue profit. The webinars are intended to be held for free or for a symbolic amount, which will cover exclusively the administrative costs.
We bring change online.