Armenian HR Association is joining the European Association of People Management (EAPM)
September 14, 2020
Category:

News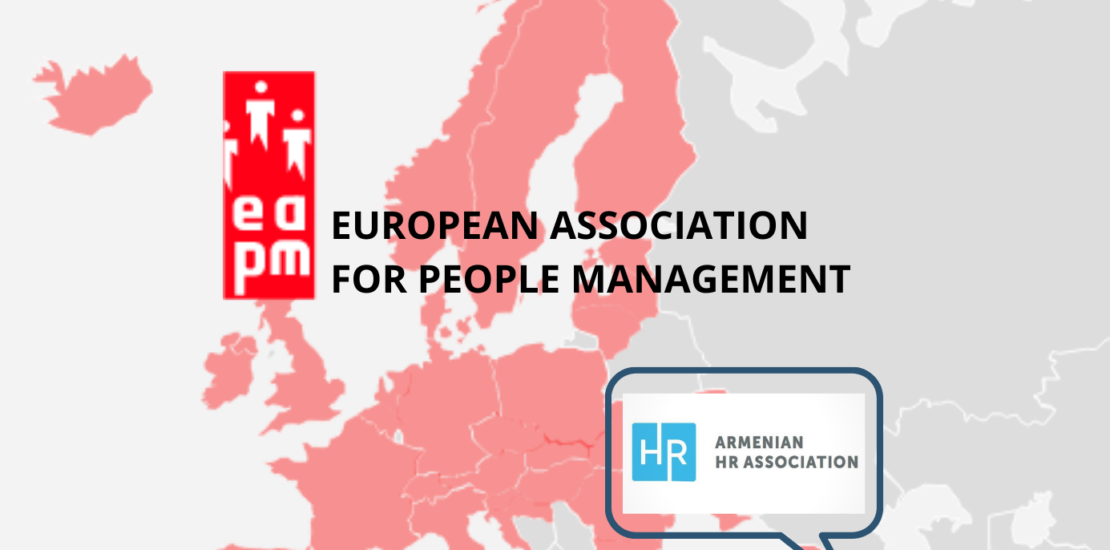 We are thrilled to announce that the Armenian HR Association joined the European Association of People Management (EAPM). Thus, Armenian HR Association is entering a new space of international cooperation, opening new doors for its members, Armenian HR community in the field of international cooperation.
The EAPM is a network association and the European body for human resource management. It forms a European umbrella body of national HR organizations and facilitates experience exchange without any profit-related objectives.
The EAPM is a founding member of the World Federation of People Management Associations (WFPMA). WFPMA is an organization representing more than 450,000 people management professionals in over 70 national associations around the world.
See the process of how we joined the EAPM:
Started the negotiations in July 2018,

Armenian HR Association applied for the membership in April 2019,

The application of the Armenian HR Association got a positive reaction and EAPM Board member Max Becker visited Armenia to get acquainted with the activities of the Association in June 2019.  




We presented the recent annual reports of Armenian HR Association, our bilingual website and all about our activities. Max Becker also introduced EAPM and we had discussions with members.

Armenian HR Association joined EAPM in November 2019 and attended EAPM Delegates Assembly as an associate member on 11th of September of this year.
We are looking forward to ensuring the professional development of our HR community in the frame of this partnership, which will help us to provide more international exchange opportunities.