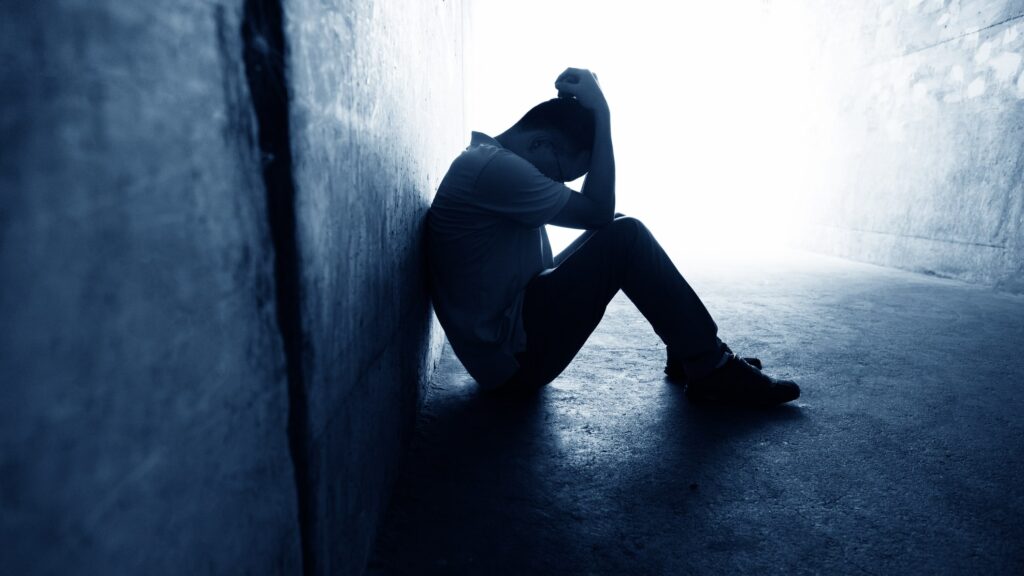 In 2019, 94 percent of U.S. employees reported experiencing work-related stress. Imagine what's happening now amid the coronavirus pandemic that is upending daily routines and sparking so much uncertainty.
COVID-19 has compounded workers' already-high anxiety levels, especially in certain hard-hit industries. Health care workers and first responders have a double burden: Not only must they care for nervous patients, but they are also at a heightened risk of being infected from those they treat. Retail workers are in danger of catching the virus from customers. Hotel and airline workers are suffering as the tourism industry goes dormant. Meanwhile, multiple states, including New York and California, have ordered bars and restaurants to close and workers in that industry are losing their jobs and livelihoods.
Nearly all employees across the globe are feeling the strain, however. People worry that they or someone close to them may become ill. They are unsettled by changes to their daily lives, with many companies telling employees to work from home. And they are worried about their finances as markets react to the ongoing crisis. Earlier this week, the Dow Jones Industrial Average shed nearly 3,000 points, or almost 13 percent—its worst day since Black Monday in 1987.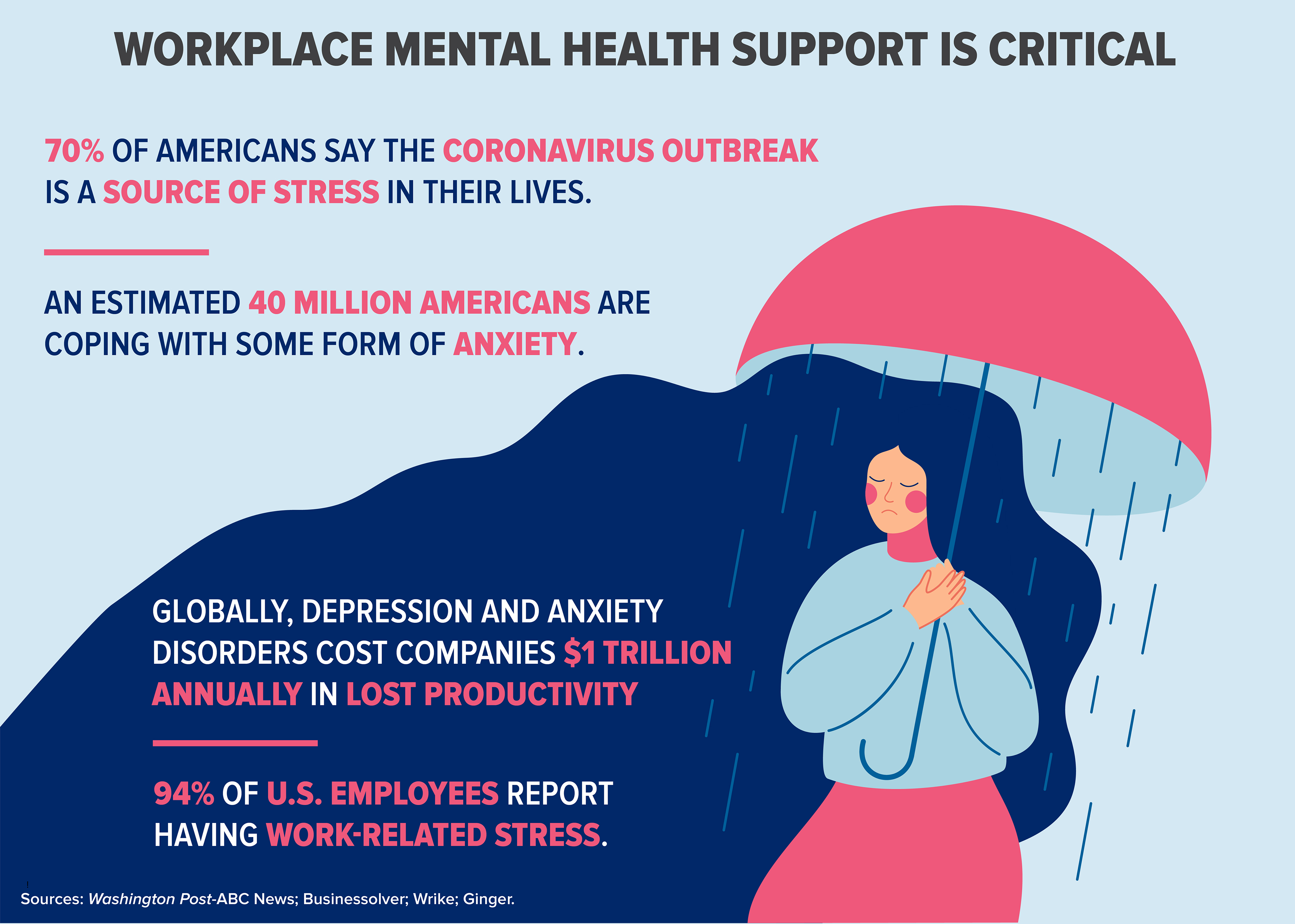 Evidence of dread is already apparent. Human resource executives report getting calls from employees unnerved by colleagues' sneezes and alarmed by co-workers' trips to Asia. Calls to employee assistance programs (EAPs) are up as much as 20 percent over the last few weeks, company executives said. "All the media exposure is causing a panic and a feeling of hopelessness," says Bert Alicea, executive vice president of EAP+Work/Life Services at Health Advocate, a patient advocacy and assistance company.
There is some good news for employees struggling with their mental health. Company leaders increasingly realize how important it is to help individuals address diseases like depression, anxiety and addiction. They are experimenting with numerous programs to provide aid and end the stigma. That support becomes even more critical in uncertain times.
Striving for Candor and Awareness
Tech company Buffer has an entire Slack channel devoted to employees' mental health. That's where founder and chief executive Joel Gascoigne posts about his therapy appointments. Another employee shared that he was asking his doctor for an anti-anxiety medication, while a third broadcast his intent to start counseling sessions.
Buffer, a maker of social media management products whose workforce is entirely remote, prides itself on a culture of transparency, and that includes employees talking about all facets of their lives.
"It's hard to be the first to talk about mental health," says Courtney Seiter, director of people at Buffer. "To have someone like Joel say he's going to a therapist and what he's working on paves the way for someone else to say something about what they're going through."
Many companies are striving for at least some of that candor as they seek to increase awareness about mental illness and encourage more employees to seek treatment. Suicide rates nationally are climbing, workers' stress and depression levels are rising, and addiction—especially to opioids—continues to bedevil employers. Such conditions are driving up health care costs at double the rate of illnesses overall, according to Aetna Behavioral Health.
Starting workplace conversations about behavioral health is challenging. Such conditions are often seen as a personal failing rather than a medical condition.
A firm such as Buffer likely has an easier time addressing mental health issues than other companies given its employee demographics. Its founder is 32, which is also the average age of its 87 employees. As a Millennial, he's part of a generation whose members, along with those of Generation Z, are accustomed to broadcasting their lives on social media. Both generations also grew up in an era when children and teens were regularly diagnosed and medicated for conditions such as attention deficit hyperactivity disorder and therefore don't have the same negative associations with mental illness as their older counterparts. In fact, 62 percent of Millennials say they're comfortable discussing their mental health issues, almost twice as many as the 32 percent of Baby Boomers who expressed such ease, according to the American Psychiatric Association (APA).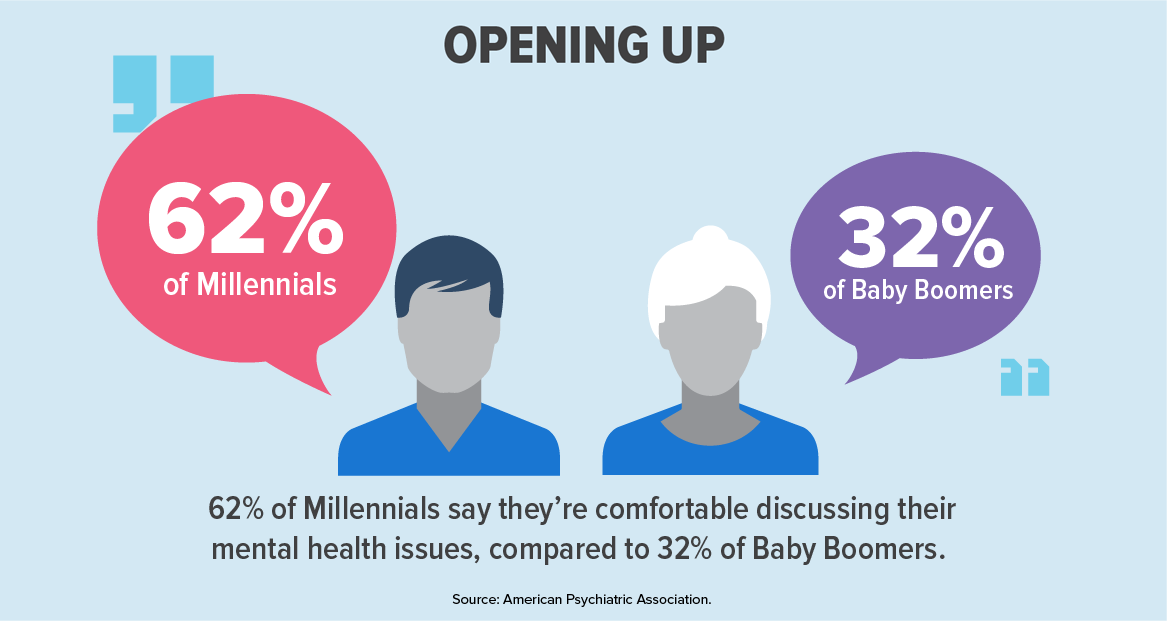 "[Younger people] just lay things out on the line," says Selvi Springer, assistant director of medical accommodations at EY, a London-based professional services firm, which started a campaign to raise awareness of mental illness last year.
EY is not alone. Johnson & Johnson (J&J), the New Brunswick, N.J.-based pharmaceutical giant; Cigna, the Bloomfield, Conn.-based health insurer; and Garmin International, an Olathe, Kan.-based tech company, are among those with specific mental health programs for their employees. Approaches differ, though tactics include bulking up mental health services and teaching managers how to spot signs of behavioral illness. Providing access to therapists through nontraditional means such as texting is also a popular and pragmatic strategy, since the current psychiatrist shortage can make finding a professional for in-person counseling difficult.
The Center for Workplace Mental Health at the American Psychiatric Association Foundation reports that 77 percent of counties in the U.S. don't have enough psychiatrists. Reasons for the shortage include low reimbursement rates, burnout and administrative burdens. And according to a survey by Mercer, about 75 percent of employers with workforces of 5,000 people or more say access to behavioral health care is a concern in some or all of their locations. Fifty percent of all employers say they have enhanced their employee assistance programs, while just over one-third have implemented a tele-therapy program.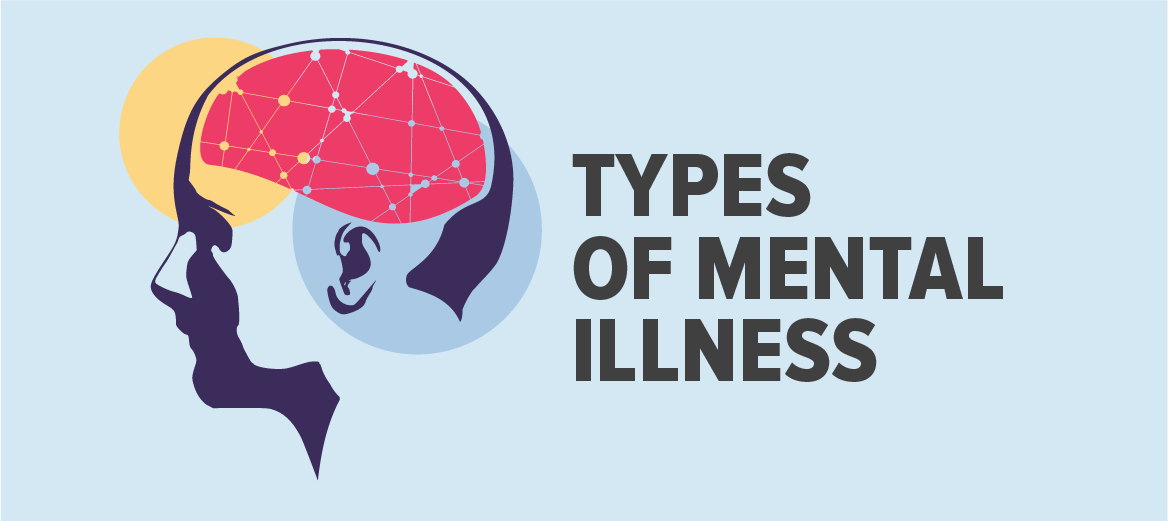 Anxiety Disorders
Anxiety is the uneasiness that individuals feel when thinking about a future event they fear won't end well. But to be diagnosed with one of the several disorders such as a phobia, the fear must be out of proportion to the situation or age-inappropriate, while also hindering the patient's ability to function normally. Individuals suffering from anxiety disorders often try to avoid situations that trigger or worsen their symptoms, potentially risking their job performance and personal relationships. Anxiety disorders are the most common type of mental illness, affecting nearly 30 percent of adults at some point in their lives.

Major Depressive Disorder
This condition affects how patients feel, think and act, and it can lead to a variety of emotional and physical problems. Symptoms include a loss of interest in once-enjoyed activities; changes in appetite; dwindling energy; feelings of worthlessness; and difficulty thinking, concentrating or making decisions. Symptoms may resemble those of grief and sadness. However, depression symptoms last for at least two weeks, while grief and sadness come in waves. Depression affects about 1 in 15 adults annually, and 1 in 6 people will experience it during their life. 
Bipolar Disorders
Bipolar disorders are brain disorders that cause "mood episodes," or extreme and intense emotional states that occur at distinct times and can cause changes in a person's behavior, energy level and ability to function. Such episodes are generally interspersed with normal moods. 
Schizophrenia 
Schizophrenia is a chronic brain disorder that affects less than 1 percent of the U.S. population. Symptoms can include delusions, hallucinations, trouble with thinking and lack of motivation. Contrary to common perceptions, the condition does not cause a split personality or multiple personalities and most people with the disease are not dangerous or violent. 
Post-Traumatic Stress Disorder 
Experiencing or witnessing a traumatic event such as a natural disaster, a terrorist act, combat or a violent personal assault can lead to post-traumatic stress disorder (PTSD). Symptoms include intense, disturbing thoughts and feelings related to the experience that last long after the situation has ended. People with PTSD may feel sadness, fear or anger and may become estranged from others. Roughly 11 percent of the U.S. population will be diagnosed with PTSD in their lifetime. 
Eating Disorders
People with eating disorders develop disturbing eating habits and become preoccupied with their food and body weight. People with anorexia nervosa and bulimia nervosa—common eating disorders—tend to be perfectionists with low self-esteem who are extremely critical of themselves and their bodies. They usually "feel fat" and see themselves as overweight, sometimes despite life-threatening semi-starvation. Eating disorders most often affect women between the ages of 12 and 35. 
Addiction/Substance Abuse
Addiction is a complex brain disease manifested by compulsive substance use despite harmful consequences. People with addiction have an intense focus on using an item such as alcohol or drugs, to the point that it takes over their lives. They often forsake school, jobs and personal relationships to fuel their habit.
Source: American Psychiatric Association. 
Increasing Costs, Suicide Rates and Stress Drive Change
"Employers are getting more savvy on addressing mental health," says Darcy Gruttadaro, director of the Center for Workplace Mental Health at the American Psychiatric Association Foundation in Washington, D.C. "They understand the direct and indirect health care costs."
Mental health expenses jumped by more than 10 percent annually over five years, compared with an annual increase of 5 percent for other medical costs, according to a study conducted by Aetna Behavioral Health. Treating depression alone costs $110 billion annually, and half of that cost is shouldered by employers. Companies spent $2.6 billion on opioid addiction in 2016—an eightfold increase since 2004, the Kaiser Family Foundation reported last year.
Meanwhile, more people are taking their own lives. Suicide rates rose 33 percent, to 14 per 100,000 people up from 10.5 per 100,000 people, from 1999 through 2017, the last year for which figures were available, according to the Centers for Disease Control and Prevention. One reason: Many younger workers are stressed, depressed or anxious. In fact, the proportion of workers with symptoms of depression rose 18 percent from 2014 to 2018. Among members of Generation Z and Millennials, depression symptoms increased at an even faster rate, jumping 39 percent and 24 percent, respectively, according to New York City-based technology company Happify Health.
Most people's reluctance to discuss mental illness belies the diseases' prevalence. Nearly 1 in 5 U.S. adults experience some form of mental illness every year, the APA reports.
Such diseases cause changes in emotions, thinking or behavior that can lead to problems carrying out basic functions. Experts believe that mental illnesses are caused by genetic, social and environmental factors, or some combination. Anxiety and depression are among the most common conditions.
"We want people to understand that mental illness is not a character flaw," says Craig Kramer, a mental health awareness ambassador at J&J. "People should bring casseroles to people with mental illness just like they do for people with cancer.
Employees Still Reluctant to Divulge Problems
In the workplace, mental illness remains a largely taboo subject.
A majority of employees—68 percent—worry that reaching out about a mental health issue could negatively impact their job security, according to a 2019 study by Businessolver, a West Des Moines, Iowa-based health benefits administrator. Although 50 percent of employees overall (and 60 percent of Millennial employees) reported having had a mental health lapse, only one-third of those employees reached out to their employer.
The stigma may be dissipating, however, as more people share their stories.
Toms Shoes founder Blake Mycoskie was diagnosed with mild depression five years ago, a revelation he made public for the first time in June at the Society for Human Resource Management 2019 Annual Conference & Exposition. He plans to launch a self-help toolkit next year "to help people live their best lives."
"I believe you cannot take care of others until you take care of yourself," Mycoskie said at the conference.
Michael Phelps, the most decorated Olympic athlete in history, has discussed his problems with depression and is featured in an ad campaign for a text therapy company. Britain's Prince William raised his behavioral health struggles and the importance of seeking help at the World Economic Forum in Davos earlier this year. His brother, Prince Harry, is working with Oprah Winfrey on a documentary series about mental health. And last year's suicides of chef and TV host Anthony Bourdain and designer Kate Spade highlighted the need to talk about and treat such conditions before tragedy strikes.
"We're in a moment," Kramer says, "and we can't let it pass."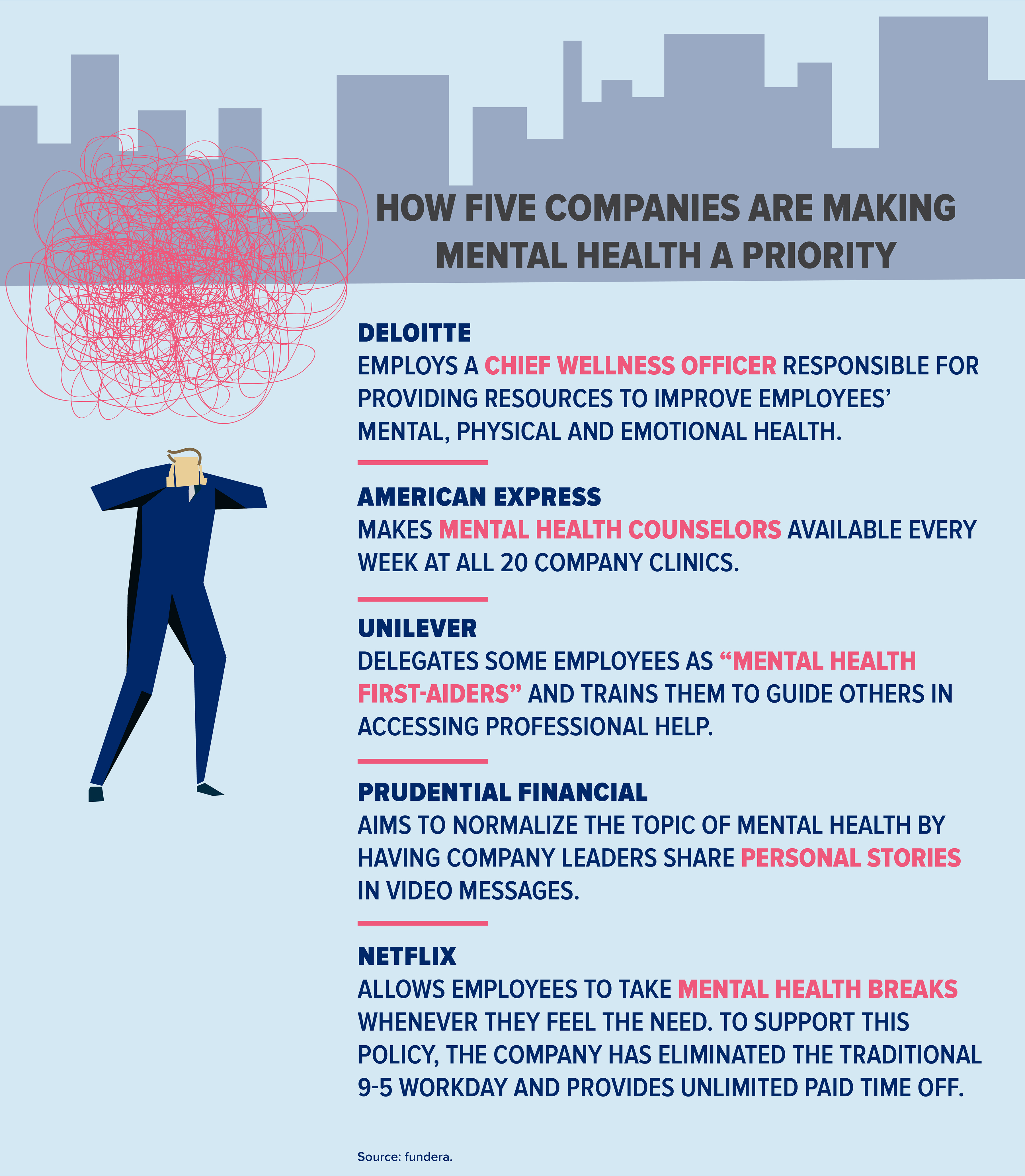 Article author: Theresa Agovino
Source: shrm.org