Looking back on the last 2 months
July 7, 2020
Category:

News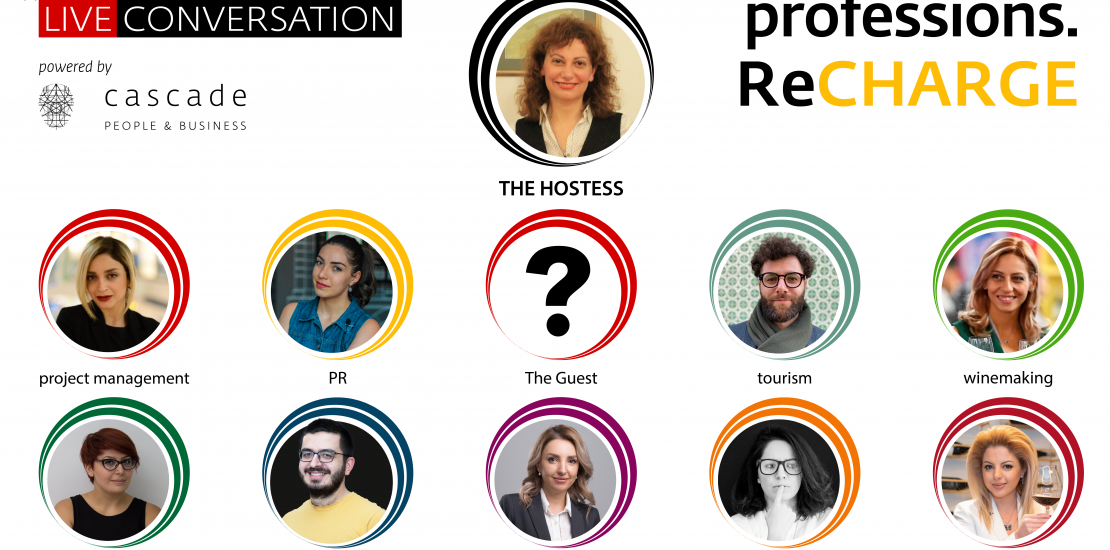 Dear friends and colleagues, continuing our social responsibility programs and staying devoted to our slogan of "we bring change", we present to you a number of continuous series of professional webinars and conversations.
So, it has been a long time since Cascade People & Business has been organizing professional on-line and free webinars such as Q&A Session with a Design Thinking expert, meetup with an internationally acclaimed SHRM Human Resource Certification expert, and also, on-line meetings with leading professionals from different spheres.
After each conducted LIVE session we get positive feedback as well as organic media coverage and all these oblige us to continue what we have stated in the current not-so-easy times.
We would like to specifically touch upon those LIVE sessions that took place during the last 2 months.
Live Conversations on Career Orientation with Armenian and International experts organized with the joint efforts of Cascade People & Business and zoom in!: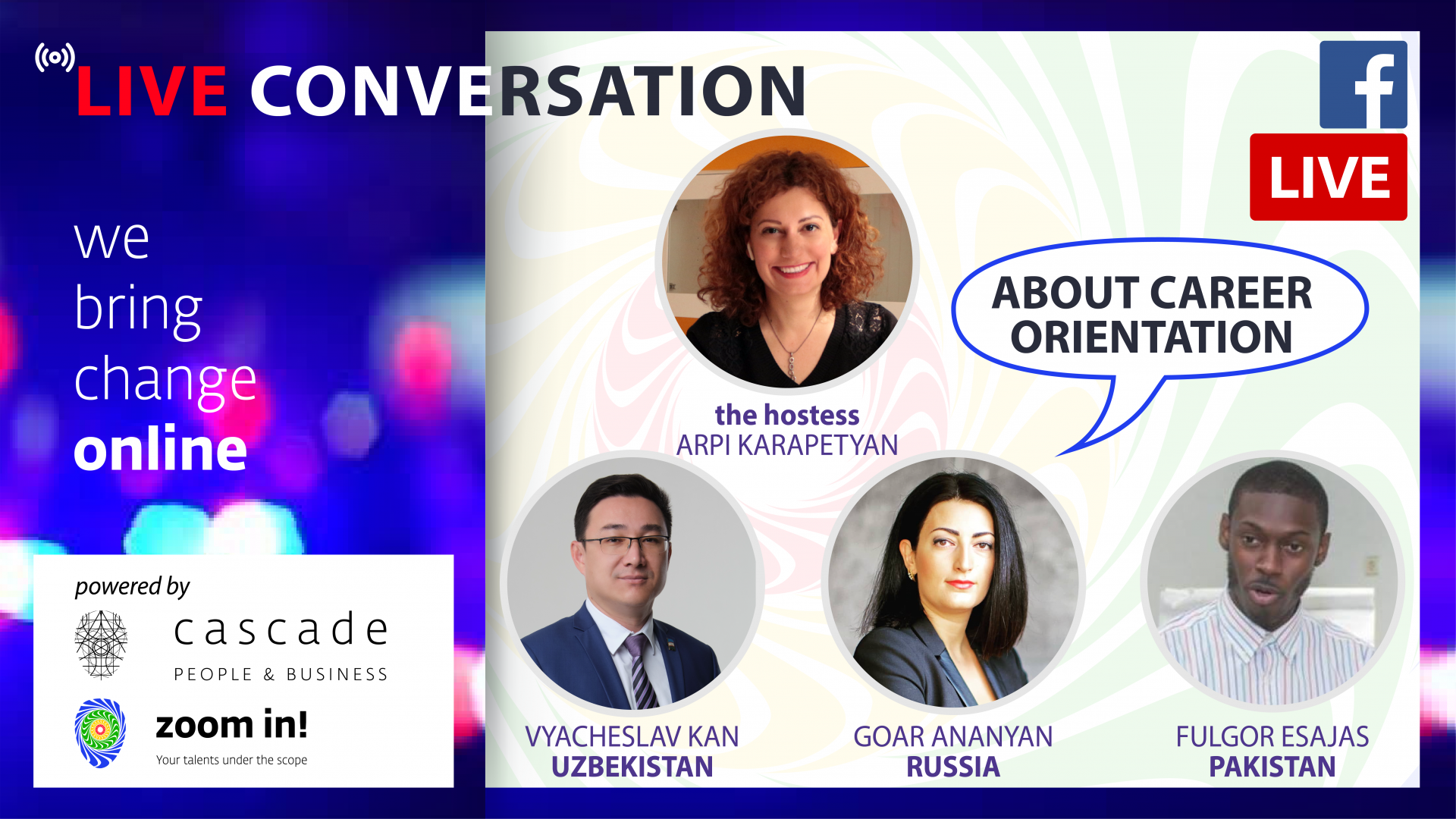 Live sessions that were significant especially for the HR Community, because we believe that by developing the HR specialists we ensure the progress of employees in the Armenian market:
On-line meetings that aim to provide a skill-set to self-development and self-recognition: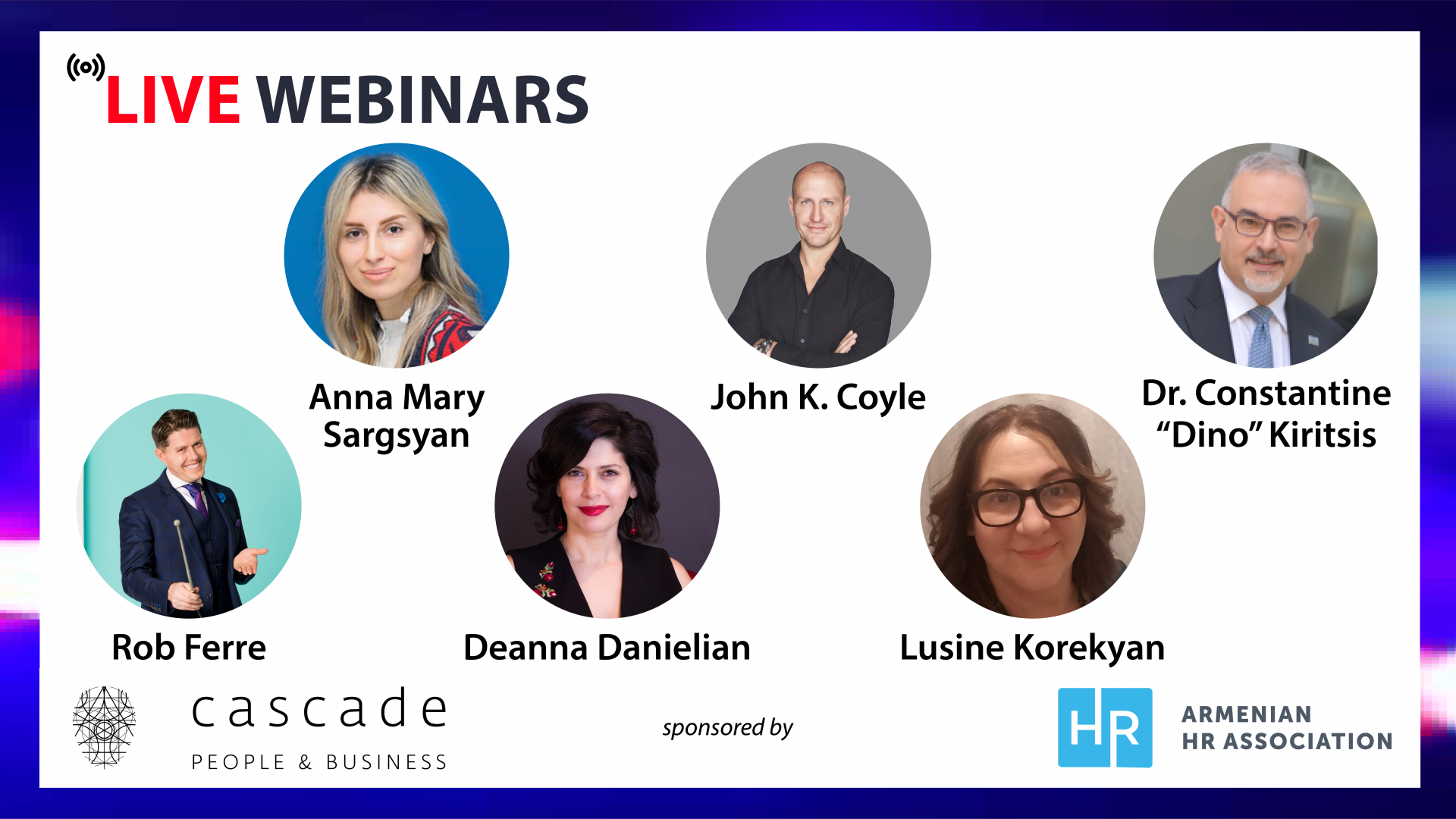 We would like to separately mention the "մասնագիտություններ. ՎերաԶԻՆՈւՄ | professions. ReCHARGE" series of LIVE sessions within the scope of which we continue to host experts from different fields and together with them we try to understand the current challenges and the future trends of their professions: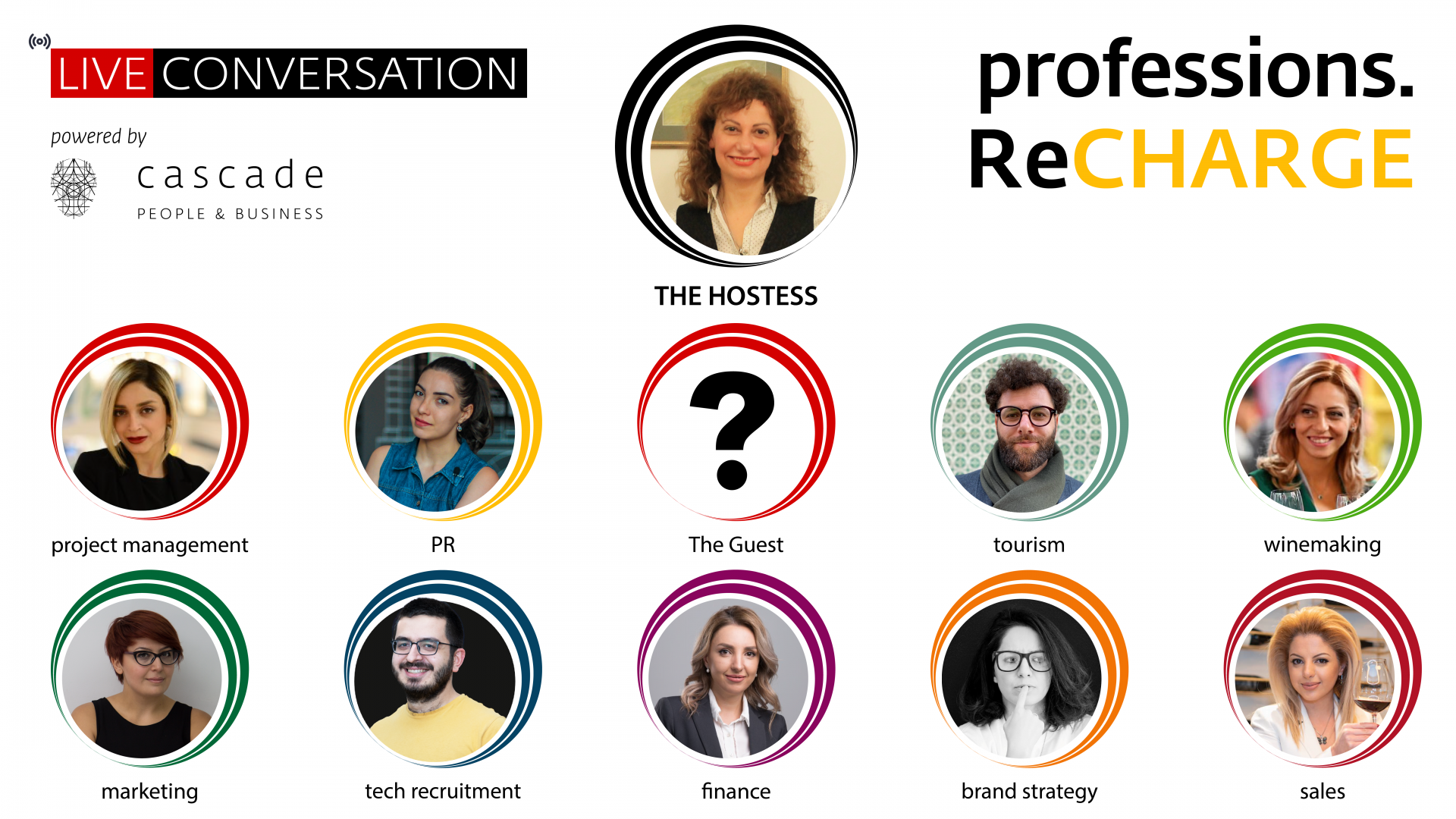 Besides, we were hosted in different countries and partner programs, where we have tried to cover topics related to the HR profession and the trends in youth issues:
Follow our upcoming on-line Conversations here: https://www.facebook.com/cascadeconsultants/live
To watch the previous LIVE sessions, you can follow the link: https://bit.ly/2ZoyZLg
Everything is still ahead.
we bring change online